Stub End Buttweld Fittings Manufacturer, Supplier & Exporter in India
Stub End Buttweld Fittings Manufacturer, ASTM A403 Buttweld Stub End Supplier, ANSI B16.9 Buttweld Long Pattern Stub End Stockist, Duplex Steel 2205 Buttweld Stub End Exporter, Super Duplex Steel 2507 Stub End Buttweld Fittings Trader, SS 904L Buttweld Stub End Distributor in Mumbai, India
Alloy 20 High Pressure Buttweld Stub End Supplier, Stainless Steel Stub End Buttweld Fittings, IBR Stub End Buttweld Fittings, Carbon Steel Stub End Buttweld Fittings, Alloy Steel Buttweld Stub End Dealer, Inconel Stub End Buttweld Fittings Manufacturer in India.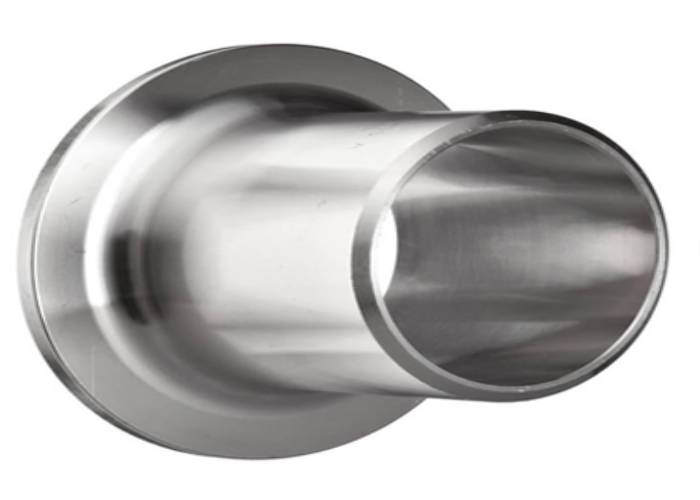 Prime Tube Impex is India's reliable manufacturer, supplier, stockist & exporter of Stub End Buttweld Fittings in India. We supply Buttweld Stub End in various sizes, dimensions, thicknesses, standards, materials, grades and other specifications as per clients requirements. These Buttweld Stub End are manufactured under the supervision of highly experienced engineers and by using finest quality raw materials. Before delivering Buttweld Stub End to our customers worldwide, we do many quality tests to ensure the product is defect free and quality approved.
Buttweld Stub Ends are used to join two components. Stub end is basically a short length of pipe, which has one end that is flared outwards and the other end prepared to be welded to pipe of same nps size and wall thickness. There are different types of stub ends like Type A which is used with lap joint flange. Type B which is used with slip-on flange and Type C which is used with standard lap joint and slip-on flange. These Stub End Buttweld Fittings are manufactured in various national and international standards such as ASTM, ASME, DIN, NFA, JIS, IBR. Our Buttweld Stub End has excellent corrosion resistance, high mechanical strength, and thermal stability. Our Buttweld Stub End is available in various materials like duplex and super duplex steel, stainless steel, alloy 20, carbon steel, alloy steel, inconel, incoloy, monel, hastelloy, nickel alloy, copper nickel, etc.
We export long pattern stub ends, short pattern stub ends around the globe. Stub End Buttweld Fittings are widely used in many industries & applications like Oil and Gas, Petrochemical, Pharmaceuticals Industry, Power Generation, Shipbuilding, Nuclear Power Plants, Fertilizers Plants, Chemicals Industry, Water and Sewage Desalination Plants, Pulp and Paper Industry, etc.
Prime Tube Impex is your one-stop source for Stub End Buttweld Fittings. Get in touch with us today with your requirements. Our experts will get back to you with the best quote for your requirement for Buttwled Stub End.
Incoloy Stub End Buttweld Fittings Stockist, Monel Buttweld Stub End, Hastelloy Buttweld Stub End, Copper Nickel Buttweld Stub End, Buttweld Stub End Manufacturer, Short Pattern Stub End Buttweld Fittings at Best Prices, Nickel Alloy Buttweld Stub End Dealer, Industrial Buttweld Stub End Supplier in India.
Stub End Buttweld Fittings Specifications:
Standards:
ANSI – B 16.9, ASTM A403 – ASME SA403 – 'Standard Specification for Wrought Austenitic Stainless Steel
Piping Fittings', API 545-605, ASME B16.9 – 'Factory-Made Wrought Buttwelding Fittings", ASME B16.25 –
'Buttwelding Ends', ASME B16.28 – 'Wrought Steel Buttwelding Long Radius Elbows and Returns', MSS SP-
ASME B16.25 – 'Buttwelding Ends'
43 – 'Wrought and Fabricated Butt-Welding Fittings for Low Pressure, Corrosion Resistant Applications'

Schedule:
Sch 5 TO Sch XXS.
Size:
1/2″ (15 NB) to 48″ (1200NB), Outside diameter : 1/2″ à 24″ (21,34 – 609,5 mm), Thickness : SCH 5S, 10S, 40S (STD), 80S (XS), 160, XXS (1,65 – 59.51 mm)
Materials:
IBR, Stainless Steel,Duplex Steel, Super Duplex Steel, Carbon Steel, Alloy Steel, High Nickel Alloys, Alloy 20, Cupro Nickel
Type:
Butt Weld (BW) / Welded / ERW / Fabricated
Thickness:
Schedule 5S, 10S, 20S, S10, S20, S30, STD, 40S, S40, S60, XS, 80S, S80, S100, S120, S140, S160, XXS and etc.
Dimension:
ANSI B16.9, ANSI B16.28, MSS-SP-43 Type A, MSS-SP-43 Type B, JIS B2312, JIS B2313
Variations:
Welded & Seamless, MSS-A; MSS-B; MSS-C, type & Long type
Buttweld Stub End Material & Grades:
Stainless Steel Buttweld Stub End
| | |
| --- | --- |
| Standards: | ASTM A403 WP316/316L, ASTM A403 SA / A 774 |
| Grades: | WP-S, WP-W, WP-WX 304/304L, ASTM A182 F316L, 304L, DIN 1.4301, DIN1.4306, DIN 1.4401, DIN 1.4404 |
Duplex & Super Duplex Steel Buttweld Stub End
| | |
| --- | --- |
| Standards: | ASTM A 815, ASME SA 815 |
| Grades: | UNS NO S31803, S32205. UNS S32750, S32950. Werkstoff No. 1.4462 |
Carbon Steel Buttweld Stub End
| | |
| --- | --- |
| Standards: | ASTM A234, ASME SA234 |
| Grades: | WPB , WPBW, WPHY 42, WPHY 46, WPHY 52, WPH 60, WPHY 65 & WPHY 70. |
Low Temperature Carbon Steel Buttweld Stub End
| | |
| --- | --- |
| Standards: | ASTM A420 |
| Grades: | WPL3, A420 WPL6 |
Alloy Steel Buttweld Stub End
| | |
| --- | --- |
| Standards: | ASTM / ASME A/SA 234 |
| Grades: | Gr. WP 1, WP 5, WP 9, WP 11, WP 12, WP 22, WP 91 |
High Nickel Alloy Buttweld Stub End
| | |
| --- | --- |
| Standards: | ASTM B336, ASME SB336 |
| Grades: | High Nickel 200 (UNS No. No2200), High Nickel 201 (UNS No. N02201), Monel 400 (UNS No. N04400), Monel 500 (UNS No. N05500), Inconel 800 (UNS No. N08800), Inconel 825 (UNS No. N08825), Inconel 600 (UNS No. N06600), Inconel 625 (UNS No. N06625), Inconel 601 (UNS No. N06601), Hastelloy C 276 (UNS No. N10276), Alloy 20 (UNS No. N08020), Cupro-Nickel 90/10, CuNi10Fe1Mn, CuNi30Mn1Fe. |
Stub End Buttweld Fittings - Types
---
Stainless Steel Buttweld Stub End
Duplex Stainless Steel Stub End
Alloy Steel Buttweld Stub End
Stainless Steel Stub End
Carbon Steel Stub End
Alloy Steel Stub End
Carbon Steel Buttweld Stub End
Super Duplex Stub End
Buttweld Pipe Stub End
Butt Weld Stub End
Steel Stub End Pipe Fittings
Stainless Steel Stub End
SS Stub End
Welded Butt weld Stub End
Seamless Butt weld Stub End
Carbon Steel Lateral Stub End
High Quality Stub End
Duplex Steel Buttweld Stub End
Super Duplex Steel Buttweld Stub End
Copper Nickel Stub End
High Nickel Alloy Stub End
Hastelloy Stub End Stockist
Titanium Buttweld Stub End
Inconel Butt weld Stub End