Inconel 625 Round Bars Manufacturer, Supplier & Exporter in Mumbai, India
Inconel 625 Round Bars Manufacturer, UNS N06625 Round Bars Supplier, Inconel 625 Bars, Werkstoff Nr. 2.4856 Round Bars, ASTM B446 Inconel 625 Bright Bars Stockist, Inconel 625 Hex Bars Trader, Inconel 625 Square Bars Dealer, Inconel 625 Flat Bars Exporter, Inconel 625 Rods Distributor in Mumbai, India
Inconel 625 Hot Rolled Bars, ASME SB446 Inconel 625 Rectangular Bars, UNS N06625 Polished Bars, DIN 2.4856 Threaded Bars, Inconel 625 Cold Drawn Round Bars, Inconel 625 Black Bars Exporter, Inconel Alloy Forged Bars, Inconel 625 CR Bars, Inconel 625 Hexagonal Bar Manufacturer in India.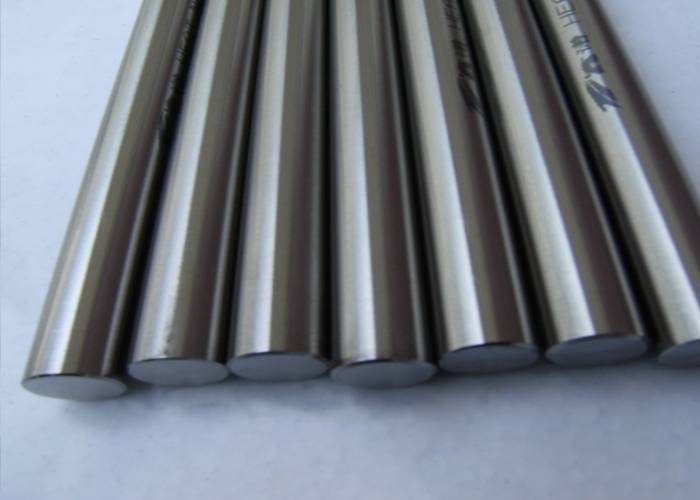 These Inconel 625 Round Bars and Rods are manufactured, supplied, stocked, and exported by Prime Tube Impex in India. Our professional engineers supervise the production of these Inconel 625 Bars, which are made from top quality raw materials. Before providing Inconel 625 Bars & Rods to our customers, our quality inspectors perform many quality checks to assure quality is not compromised at any stage of manufacturing. ASTM, ASME, DIN, NFA, JIS, IBR are among the national and international standards that our Inconel 625 Round Bars and Rods are made to. Inconel 625 Round Bars & Rods are offered to customers all over the world at competitive costs and in a fast and professional way.
Inconel 625 Round Bars, which are resistant to non-oxidizing environments thanks to nickel and molybdenum. Inconel 625 Hex Bars are a nickel, chromium, molybdenum, and niobium alloy that is hot wrought and annealed. Inconel 625 Bars 7 Rods has a higher formability and weldability. Inconel 625 Square Bars are utilised for wet corrosion applications and are authorised for pressure vessels in a temperature range of 196°C to 450°C when soft annealed (-320 Degree F to 842 Degree F). Our Inconel 625 Round Bars come in a variety of sizes, diameter, length, finish, form, tolerance, standards and other specifications as per clients requirement. Because Alloy 625 Round Bars have a strong resistance to acids including nitric, sulfuric, hydrochloric, and phosphoric acid, as well as alkalis, it may be used to manufacture thin structural components with high heat transfer. They are used in a variety of applications & industries such as Oil and Gas, Petrochemical, Pharmaceuticals, Pulp and Paper, Power Generation & Chemical Industries, Automotive Industry, Shipbuilding, Nuclear Power Plants, Automotive Industry, etc.
Prime Tube Impex is your one stop source for Inconel 625 Round Bars. Get in touch with us today with your requirements. Our experts will get back to you with the best quote for your requirement for Inconel 625 Bars & Rods.
Inconel 625 Round Bars Price, Ready Stock of Inconel 625 Round Bars, Inconel 625 Cold Rolled Bars, High Quality Inconel 625 Bars, Export Quality Inconel 625 Bars & Rods, Inconel 625 HR Bars, Latest Price of Inconel 625 Round Bars, Inconel 625 Bars Dealer in Mumbai, India
Inconel 625 Round Bars Specifications:
| | |
| --- | --- |
| Specifications: | ASTM B446 / ASTM SB446 |
| Dimensions: | EN, DIN, JIS, ASTM, BS, ASME, AISI |
| Size: | 5 mm To 500 mm |
| Diameter: | 0.1 mm to 100 mm |
| Length: | 100 mm To 3000 mm Long & Above |
| Finish: | Black, Bright Polished, Rough Turned, NO.4 Finish, Matt Finish, BA Finish |
| Tolerance: | H8, H9, H10, H11, H12, H13K9, K10, K11, K12 or as per clients' requirements |
| Form: | Round, Square, Hex (A/F), Rectangle, Billet, Ingot, Forging Etc. |
Inconel 625 Round Bars Chemical Composition
---
| Grade | C | Mn | Si | Cu | S | Fe | Mo | Ni | Cr |
| --- | --- | --- | --- | --- | --- | --- | --- | --- | --- |
| Inconel 625 | 0.10 max | 0.50 max | 0.50 max | – | 0.15 min | 5.0 max | – | 58.0 min | 20.0–23.0 |
---
Inconel 625 Round Bars Mechanical Properties
---
| Density | Melting Point | Tensile Strength | Yield Strength (0.2%Offset) | Elongation |
| --- | --- | --- | --- | --- |
| 8.4 g/cm3 | 1.350 °C (2460 °F) | Psi – 1,35,000 , MPa – 930 | Psi – 75,000 , MPa – 517 | 42.5 % |
---
Equivalent Grades of Inconel 625 Round Bars
---
| STANDARD | WERKSTOFF NR. | UNS | JIS | BS | GOST | AFNOR | EN |
| --- | --- | --- | --- | --- | --- | --- | --- |
| Inconel 625 | 2.4856 | N06625 | NCF 625 | NA 21 | ХН75МБТЮ | NC22DNB4M | NiCr22Mo9Nb |
---
Inconel 625 Round Bars - Types
---
Inconel 625 Bright Bar
625 Inconel Bright Bar
Inconel Alloy 625 Bright Bar
UNS N06625 Inconel Bright Bar
WERKSTOFF NR. 2.4856 Bright Bar
ASTM B446 625 Inconel Bright Bar
Inconel 625 Hex Bar
625 Inconel Hexagonal Bar
625 Inconel Alloy Hex Bar
UNS N06625 Inconel Hexagonal Bar
ASTM B446 625 Inconel Hex Bar
Inconel 625 Square Bar
625 Inconel Square Bars
625 Inconel Alloy Square Bar
UNS N06625 Inconel Square Bar
WERKSTOFF NR. 2.4856 Square Bar
ASTM B446 625 Inconel Square Bars
Inconel 625 Rectangular Bar
625 Inconel Rectangular Bars
625 Inconel Alloy Rectangular Bar
UNS N06625 Inconel Rectangular Bars
WERKSTOFF NR. 2.4856 Rectangular Bar
ASTM B446 625 Inconel Rectangular Bar
Inconel 625 Flat Bar
625 Inconel Alloy Flat Bars
UNS N06625 Inconel Flat Bars
WERKSTOFF NR. 2.4856 Flat Bars
ASTM B446 625 Inconel Flat Bars
Inconel 625 Polished Bar
625 Inconel Polished Bars
625 Inconel Alloy Polished Bar
UNS N06625 Inconel Polished Bars
WERKSTOFF NR. 2.4856 Polished Bar
ASTM B446 625 Inconel Polished Bar
Inconel 625 Threaded Bar
625 Inconel Threaded Bars
625 Inconel Alloy Threaded Bar
UNS N06625 Inconel Threaded Bar
WERKSTOFF NR. 2.4856 Threaded Bar
ASTM B446 625 Inconel Threaded Bar