Hastelloy C276 Round Bars Manufacturer, Supplier & Exporter in Mumbai, India
Hastelloy C276 Round Bars Manufacturer, UNS N10276 Round Bars Supplier, Hastelloy Alloy C276 Bars, Werkstoff Nr. 2.4819 Round Bars, ASTM B574 Hastelloy C276 Bright Bars Stockist, Hastelloy C276 Hex Bars Trader, Hastelloy C276 Square Bars Dealer, Hastelloy C276 Flat Bars Exporter, Hastelloy C276 Rods Distributor in Mumbai, India
Hastelloy C276 Hot Rolled Bars, ASME SB574 Hastelloy C276 Rectangular Bars, UNS N10276 Polished Bars, DIN 2.4819 Threaded Bars, Hastelloy C276 Cold Drawn Round Bars, Hastelloy C276 Black Bars Exporter, Hastelloy Alloy Forged Bars, Hastelloy C276 CR Bars, Hastelloy C276 Hexagonal Bar Manufacturer in India.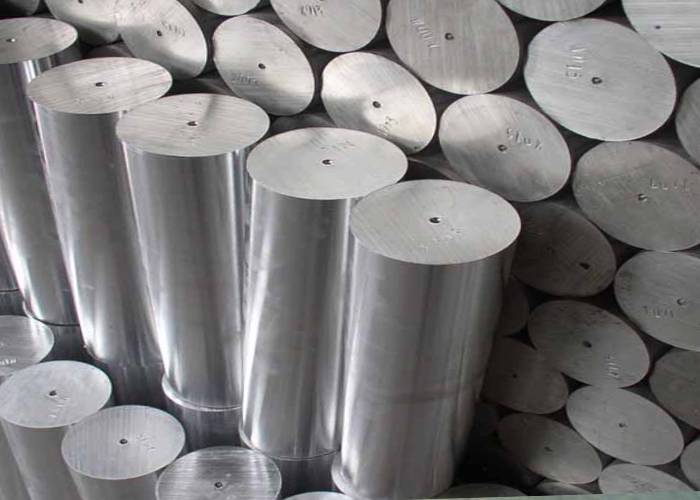 These Hastelloy C276 Round Bars are a wrought alloy of molybdenum, nickel, and chromium that is meant to be the most versatile corrosion resistant alloy available. Our Hastelloy C276 Hex Bars are a chromium-tungsten-nickel-molybdenum alloy with excellent fabricability and overall corrosion resistance. These Hastelloy C276 Threaded Bars are a Tungsten-added Chromium-Nickel-Molybdenum alloy that has excellent corrosion resistance and resistance to crevice corrosion and pitting. During hot working, Hastelloy C276 Round Bars are marginally more resistant to deformation than austenitic stainless steels. Depending on the needs of the client, Hastelloy C276 Round Bars & Rods are available in a number of sizes, diameters, lengths, finishes, forms, tolerances, standards, and other requirements. They are used in industries and applications such as oil and gas, petrochemicals, pharmaceuticals, pulp and paper, power generation and chemical industries, car industry, shipbuilding, nuclear power plants, and others.
Prime Tube Impex, a famous manufacturer and stockist, offers Hastelloy C276 round bars and rods. Hastelloy C276 bars are made with the highest quality raw materials and state-of-the-art technology. Our qualified inspectors run many destructive and non-destructive tests before delivering Hastelloy C276 Bars & Rods to our clients to ensure that quality is not compromised at any point of the manufacturing process. Our Hastelloy C276 Round Bars and Rods are manufactured to national and international standards like ASTM, ASME, DIN, NFA, JIS, and IBR. Customers across the globe may get Hastelloy C276 Round Bars and Rods at low prices and in a timely manner with appropriate packaging.
Prime Tube Impex is your one stop source for Hastelloy C276 Round Bars. Get in touch with us today with your requirements. Our experts will get back to you with the best quote for your requirement for Hastelloy C276 Bars & Rods.
Hastelloy C276 Round Bars Price, Ready Stock of Hastelloy Alloy C276 Round Bars, Hastelloy C276 Cold Rolled Bars, High Quality Hastelloy C276 Bars, Export Quality Hastelloy C276 Bars & Rods, DIN 2.4819 HR Bars, Latest Price of Hastelloy Round Bars, Hastelloy C276 Bars Dealer in Mumbai, India
Hastelloy C276 Round Bars Specifications:
| | |
| --- | --- |
| Specifications: | ASTM B574 / ASTM SB574 |
| Dimensions: | EN, DIN, JIS, ASTM, BS, ASME, AISI |
| Size: | 5 mm To 500 mm |
| Diameter: | 0.1 mm to 100 mm |
| Length: | 100 mm To 3000 mm Long & Above |
| Finish: | Black, Bright Polished, Rough Turned, NO.4 Finish, Matt Finish, BA Finish |
| Tolerance: | H8, H9, H10, H11, H12, H13K9, K10, K11, K12 or as per clients' requirements |
| Form: | Round, Square, Hex (A/F), Rectangle, Billet, Ingot, Forging Etc. |
Hastelloy C276 Round Bars Chemical Composition
---
| Grade | C | Mn | Si | Co | P | Fe | Mo | Ni | Cr | S | W | V |
| --- | --- | --- | --- | --- | --- | --- | --- | --- | --- | --- | --- | --- |
| Hastelloy C276 | 0.010 max | 1 max | 0.08 max | 2.5 max | 0.04 max | 4 – 7 | 15 – 17 | Bal | 14.5-16.5 | 0.03 max | 3.0-4.5 | 0.35 max |
---
Hastelloy C276 Round Bars Mechanical Properties
---
| Density | Melting Point | Tensile Strength | Yield Strength (0.2%Offset) | Elongation |
| --- | --- | --- | --- | --- |
| 8.89 g/cm3 | 1370 °C (2500 °F) | Psi – 1,15,000 , MPa – 790 | Psi – 52000 , MPa – 355 | 40% |
---
Equivalent Grades of Hastelloy C276 Round Bars
---
| STANDARD | WERKSTOFF NR. | UNS | JIS | EN | GOST | OR |
| --- | --- | --- | --- | --- | --- | --- |
| Hastelloy C276 | 2.4819 | N10276 | NW 0276 | NiMo16Cr15W | ХН65МВУ | ЭП760 |
---
Hastelloy C276 Round Bars - Types
---
Hastelloy C276 Bright Bar
C276 Hastelloy Bright Bar
Hastelloy Alloy C276 Bright Bar
UNS N10276 Hastelloy Bright Bar
WERKSTOFF NR. 2.4819 Bright Bar
ASTM B574 C276 Hastelloy Bright Bar
Hastelloy C276 Hex Bar
C276 Hastelloy Hexagonal Bar
C276 Hastelloy Alloy Hex Bar
UNS N10276 Hastelloy Hexagonal Bar
ASTM B574 C276 Hastelloy Hex Bar
Hastelloy C276 Square Bar
C276 Hastelloy Square Bars
C276 Hastelloy Alloy Square Bar
UNS N10276 Hastelloy Square Bar
WERKSTOFF NR. 2.4819 Square Bar
ASTM B574 C276 Hastelloy Square Bars
Hastelloy C276 Rectangular Bar
C276 Hastelloy Rectangular Bars
C276 Hastelloy Alloy Rectangular Bar
UNS N10276 Hastelloy Rectangular Bars
WERKSTOFF NR. 2.4819 Rectangular Bar
ASTM B574 C276 Hastelloy Rectangular Bar
Hastelloy C276 Flat Bar
C276 Hastelloy Alloy Flat Bars
UNS N10276 Hastelloy Flat Bars
WERKSTOFF NR. 2.4819 Flat Bars
ASTM B574 C276 Hastelloy Flat Bars
Hastelloy C276 Polished Bar
C276 Hastelloy Polished Bars
C276 Hastelloy Alloy Polished Bar
UNS N10276 Hastelloy Polished Bars
WERKSTOFF NR. 2.4819 Polished Bar
ASTM B574 C276 Hastelloy Polished Bar
Hastelloy C276 Threaded Bar
C276 Hastelloy Threaded Bars
C276 Hastelloy Alloy Threaded Bar
UNS N10276 Hastelloy Threaded Bar
WERKSTOFF NR. 2.4819 Threaded Bar
ASTM B574 C276 Hastelloy Threaded Bar