Hastelloy C276 Flanges Manufacturer, Supplier & Exporter in India.
Hastelloy C276 Flanges Supplier, Hastelloy C276 Pipe Flanges Stockist, Hastelloy C276 Slip-on Flanges, Hastelloy C276 Blind Flanges Exporter, ASTM B564 Hastelloy C276 Flanges Trader, Hastelloy DIN 2.4819 WNRF Flanges Dealer, UNS N10276 Weld Neck Flanges Manufacturer, in India.
ASME SB564 Hastelloy C276 Orifice Flanges Supplier, Hastelloy C276 RTJ Flanges Trader, Hastelloy C276 Industrial Flanges Stockist, Alloy C276 Socket Weld Flanges, Hastelloy C276 Lap Joint Flanges, Werkstoff Nr. 2.4819 Reducing Flanges, Hastelloy C276 Spectacle Blind Flanges Exporter in India, Hastelloy C276 Threaded Flanges Dealer.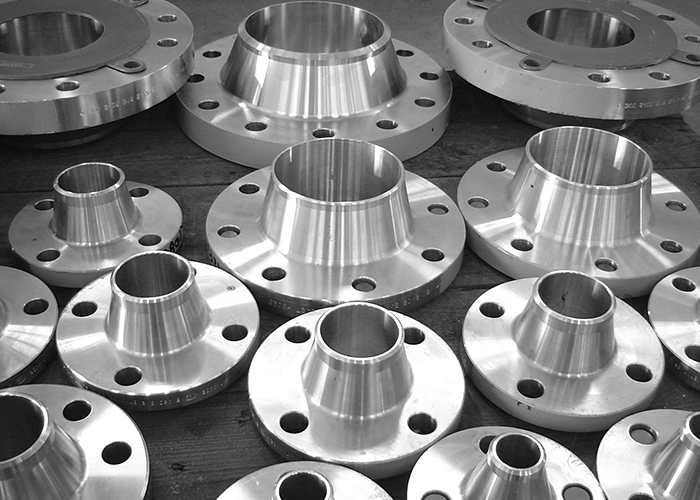 Prime Tube Impex is a renowned manufacturer, supplier, stockist & exporter of Hastelloy C276 Flanges in India. These Hastelloy C276 Pipe Flanges are manufactured with top-quality raw materials and under the supervision of our skilled engineers. We supply Hastelloy C276 industrial pipe flanges to our customers worldwide only after going through various quality tests to ensure the product is defect-free and quality approved. Our Hastelloy C276 flanges are manufactured in various national and international standards such as ASTM, ASME, DIN, NFA, JIS, IBR, etc. We Supply various types of Hastelloy C276 Flanges like Slip-on Flanges, Blind Flanges, Weld Neck Flanges, Socket Weld Flanges, Lap Joint Flanges, Reducer Flanges, Spectacle Blind Flanges, Orifice Flanges, Threaded Flanges, WNRF Flanges, SOLJ Flanges, RTJ Flanges, Plate Flanges, SWRF Flanges, BLRF Flanges, Screwed Flanges, RF Flanges, Nipolet Flanges, Spacer Flanges, etc. in class 75#, 125#, 150#, 175#, 250#, 300#, 350#, 400#, C276#, 900#, 1500#, 2500#, 3000# and pressure rating PN6, PN10, PN16, PN25, PN40, PN64, etc.
Our Hastelloy C276 Flanges are available in various sizes, class/pressure ratings, types, and other specifications and dimensions like ANSI B16.5, ASME B16.47 Series A & B, ASME B16.48, ANSI B24504, EN-1092, IBR, etc. as per customer's requirement. Hastelloy C276 Pipe Flanges have good strength and are used where corrosion resistance is required to a wide range of chemicals. These Hastelloy C276 Flanges are widely used in Oil and Gas, Petrochemical, Shipbuilding, Nuclear Power Plants, Fertilizers Plants, Chemical Industry, Automotive Industry, Water, and Sewage Desalination Plants, etc.
Prime Tube Impex is your one stop source for Hastelloy C276 Flanges. Get in touch with us today with your requirements. Our experts will get back to you with the best quote for your requirement for Hastelloy C276 Piping Flanges.
Hastelloy C276 Forged Flanges Stockist, Hastelloy C276 BLRF Flanges Latest Price, Hastelloy C276 SORF Flanges Wholesaler, Hastelloy Alloy C276 Ring Type Joint Flanges Trader, Hastelloy C276 Spectacle Blind Flanges Manufacturer, Hastelloy C276 Plate Flanges Supplier in Mumbai, Hastelloy C276 Long Diameter Flanges, Hastelloy C276 Custom Flanges Exporter, Hastelloy C276 Flanges Stockist in India.
Hastelloy c276 Flanges Specifications:
| | |
| --- | --- |
| Standards: | ANSI/ASME B16.5, B 16.47 Series A & B, B16.48, BS4504, BS 10, EN-1092, DIN, etc.. |
| Specifications: | ASTM B564 / ASME SB564 |
| Size: | 1/2″NB TO 60″NB |
| Class / Pressure: | 150#, 300#, 600#, 900#, 1500#, 2500#, PN6, PN10, PN16, PN25, PN40, PN64 etc. |
| Standard: | ANSI Flanges, ASME Flanges, BS Flanges, DIN Flanges, EN Flanges, etc. |
Hastelloy c276 Flanges Chemical Composition
---
| Grade | C | Mn | Si | S | Co | Ni | Cr | Fe | Mo | P |
| --- | --- | --- | --- | --- | --- | --- | --- | --- | --- | --- |
| c276 | 0.01 max | 1.0 max | 0.08 max | 0.03 max | 2.5 max | 50.99 min* | 14.5 – 16.5 | 4 – 7 | 15 – 17 | 0.04 max |
---
Hastelloy c276 Flanges Mechanical Properties
---
| Density | Melting Point | Yield Strength (0.2%Offset) | Tensile Strength | Elongation | Hardness (Brinell) |
| --- | --- | --- | --- | --- | --- |
| 8.89 g/cm3 | 1370 °C (2500 °F) | Psi – 52,000 , MPa – 355 | Psi – 1,15,000 , MPa – 790 | 40 % | - |
---
Equivalent Grades of Hastelloy c276 Flanges
---
| STANDARD | WERKSTOFF NR. | UNS | JIS | GOST | EN | OR |
| --- | --- | --- | --- | --- | --- | --- |
| Hastelloy c276 | 2.4819 | N10276 | NW 0276 | ХН65МВУ | NiMo16Cr15W | ЭП760 |
---
Hastelloy c276 Flanges - Types
---
Hastelloy c276 Raised Face Slip On Flanges
c276 Alloy Slip On Plate Flanges
Hastelloy UNS N10276 Slip On Flanges
Hastelloy WERKSTOFF NR. 2.4819 45 SORF Flanges
ASME SB564 Alloy c276 Slip On Flanges
Hastelloy c276 Raised Face Weld Neck Flanges
c276 Alloy Weld Neck Flanges
c276 Hastelloy Weld Neck Flange
Hastelloy UNS N10276 Weld Neck Flanges
Hastelloy WERKSTOFF NR. 2.4819 Weld Neck Flange
ASTM B564 Hastelloy c276 WNRF Flange
Hastelloy c276 Raised Face Blind Flanges
Hastelloy UNS N10276 Blind Flanges
Hastelloy WERKSTOFF NR. 2.4819 Blind Flange
ASTM B564 Hastelloy c276 BLRF Flanges
Alloy c276 Orifice Flanges
Hastelloy UNS N10276 Orifice Flanges
Hastelloy WERKSTOFF NR. 2.4819 Orifice Flanges
B564 c276 Hastelloy Orifice Flanges
Alloy c276 Socket weld Flanges
c276 Hastelloy Socket weld Flanges
c276 Hastelloy Forged Flange
c276 Alloy Forged Flange
Hastelloy UNS N10276 Socket weld Flanges
Hastelloy WERKSTOFF NR. 2.4819 SWRF Flanges
ASME B16.5 c276 Hastelloy Socket weld Flanges
Hastelloy c276 Threaded Flanges
c276 Hastelloy Threaded Flanges
Hastelloy UNS N10276 Threaded Flanges
Hastelloy WERKSTOFF NR. 2.4819 Threaded Flanges
ASTM B564 Hastelloy c276 Threaded Flanges
Hastelloy c276 Long weld Neck Flanges
c276 Hastelloy Long weld Neck Flanges
Hastelloy UNS N10276 Long weld Neck Flanges
Hastelloy WERKSTOFF NR. 2.4819 Long weld Neck Flanges
ASTM B564 Hastelloy c276 Long weld Neck Flanges
Hastelloy c276 Ring Type Joint Flanges
c276 Alloy Ring Type Joint Flange
c276 Hastelloy RTJ Flanges
Hastelloy UNS N10276 RTJ Flanges
BS4504 Hastelloy c276 RTJ Flanges
Hastelloy c276 Reducing Flanges
c276 Hastelloy Reducing Flange
Hastelloy UNS N10276 Reducing Flanges
Hastelloy WERKSTOFF NR. 2.4819 Reducing Flange
ASTM B564 Hastelloy c276 Reducing Flanges
Hastelloy UNS N10276 Forged Flanges
Hastelloy WERKSTOFF NR. 2.4819 Forged Flanges
ASTM B564 Hastelloy c276 Forged Flanges