Alloy 20 Tubes Manufacturer, Supplier & Exporter in India.
Alloy 20 Tubes Supplier, UNS N08020 Welded Tubing Stockist, ASTM A729 Alloy 20 Seamless Tubes Exporter, UNS N08020 Tubes Distributor, ASME SA729 DIN 2.4660 Tubes Dealer, ASME SA729 Alloy 20 Polished Tubes Manufacturer in India.
Alloy 20 Round Tubes, Alloy 20 Square Tubes Trader, UNS N08020 Rectangular Tubes Stockist, ASME SA729 Alloy 20 Seamless Tubes, Alloy 20 Hot Rolled Tubing, Alloy 20 N08020 Cold Drawn Tubes, Alloy 20 Heat Exchanger Tubes, UNS N08020 High-Pressure Tubing, Alloy 20 ERW Tubes Exporter in India.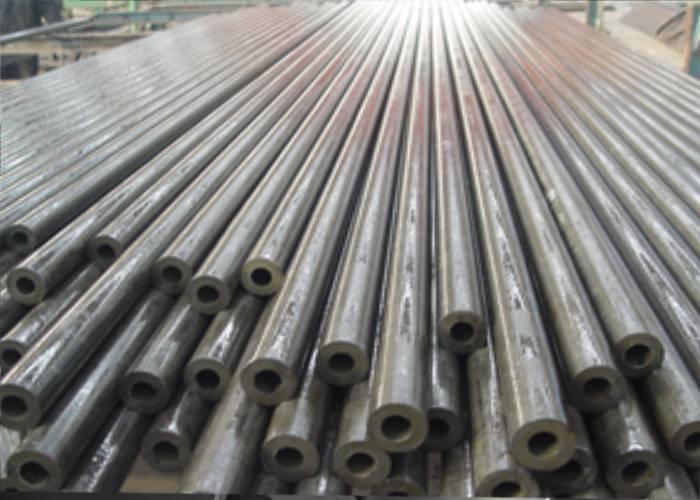 Alloy 20 Tubes are noted for their corrosion resistance, durability, and high tensile strength. To increase mechanical qualities, our Alloy 20 Seamless Tubes are alloyed with a range of elements in total quantities ranging from 1.0 percent to 50% by weight. Carbon steel is combined with one or more alloying elements, such as manganese, silicon, nickel, titanium, copper, chromium, and aluminium, to create these Alloy 20 Welded Tubes. Our Alloy 20 EFW Tubes are a metal alloy made primarily of iron with tiny quantities of carbon added depending on the steel grade and quality. Alloy 20 Tubes are used in Oil and Gas, Petrochemical, Power Generation, Shipbuilding, Nuclear Power Plants, Fertilizers Plants, Chemical Industry, Automotive Industry, Water, and Sewage Desalination Plants, etc.
Prime Tube Impex is India's most popular Alloy 20 Tubes manufacturer, supplier, stockist, and exporter. Our expert engineers supervise the production of these Alloy 20 Tubes, which are made from high-quality raw materials. Before being delivered to our clients all over the world, our Alloy 20 Tubes are put through a range of quality examinations to guarantee that they are defect-free and of outstanding quality. ASTM, ASME, DIN, NFA, JIS, and IBR are among the national and international standards that our Alloy 20 Tubes are built to. Alloy 20 Tubes are available in a variety of sizes, thicknesses, outer diameters, types, forms, lengths, standards, dimensions, and other specifications to meet the needs of our customers. Alloy 20 Tubes are available from Prime Tube Impex to clients all over the world at low prices, with good packing and prompt delivery.
Prime Tube Impex is your one-stop source for Alloy 20 Tubes. Get in touch with us today with your requirements. Our experts will get back to you with the best quote for your requirement for Alloy 20 Seamless & Welded Tubes.
Alloy 20 HFS Tubes, Alloy 20 CDS Tubes, Alloy 20 EFW Tubes Stockist, Alloy 20 Capillary Tubes, Alloy 20 CDW Tubes Trader, Manufacturer, Alloy 20 Bright Annealed Tubes, Alloy 20 Custom Tubes, Alloy 20 Cold Rolled Tubes Supplier in Mumbai, Werkstoff NR. 2.4660 Tubes Supplier in Mumbai, India.
Alloy 20 Tubes Specifications:
| | |
| --- | --- |
| Specifications: | ASTM B 729 ASME SB 729 / ASTM B 468 ASME SB 468 |
| Standards: | ASTM, ASME and API |
| Tube Size: | 4 to 219mm W. T.: 0.5 to 20mm |
| Specialized in: | Large Diameter Size |
| Length: | Within 13500mm |
| Type: | Seamless / ERW / Welded / Fabricated |
| Form: | Round, Hydraulic Etc |
| Length: | Single Random, Double Random & Cut Length. |
| End: | Plain End, Beveled End, Treaded |
Alloy 20 Tubes Chemical Composition
---
Alloy 20
Ni
C
Mo
Mn
Si
Fe
Cu
S
P
Cr
32 – 38
0.02 max
2 – 3
1 – 2
0.7 max
Bal
3 – 4
0.005 max
0.02 max
19 – 21
---
Alloy 20 Tubes Mechanical Properties
---
| | | | | |
| --- | --- | --- | --- | --- |
| Density | Melting Point | Yield Strength (0.2%Offset) | Tensile Strength | Elongation |
| 8.1 g/cm3 | 1443 °C (2430 °F) | Psi – 35000 , MPa – 241 | Psi – 80000 , MPa – 551 | 30 % |
---
Equivalent Grades of Alloy 20 Tubes
---
| | | | | | | | |
| --- | --- | --- | --- | --- | --- | --- | --- |
| STANDARD | UNS | WERKSTOFF NR. | AFNOR | EN | JIS | BS | GOST |
| Alloy 20 | N08020 | 2.4660 | Z2NCUD31-20AZ | NiCr20CuMo | – | – | – |
---
Alloy 20 Tubes - Types
---
Alloy 20 Seamless Tube
20 Alloy Seamless Tube
UNS N08020 Seamless Tube
WERKSTOFF NR. 2.4660 Seamless Tube
ASTM B729 20 Alloy Seamless Tubes
Alloy 20 Welded Tube
20 Alloy Welded Tube
Alloy 20 ERW Tube
Alloy 20EFW Tube
Alloy 20 ERW Tube
Alloy 20 EFW Tube
20 Alloy Welded Tube
UNS N08020 Welded Tube
WERKSTOFF NR. 2.4660 Welded Tube
ASTM B464 20 Alloy Welded Tubes
Alloy 20 Round Tube
20 Alloy Round Tube
UNS N08020 Round Tube
Alloy UNS N08020 Round Tube
ASTM B729 20 Alloy Round Tubes
Alloy 20 Custom Tube
20 Alloy Custom Tube
20 Alloy Custom Tube
UNS N08020 Custom Tube
WERKSTOFF NR. 2.4660 Custom Tube
ASME SB729 Alloy 20 Custom Tubes