Alloy 20 Pipes Manufacturer, Supplier & Exporter in India.
Alloy 20 2205 Pipes Supplier, UNS N08020 Welded Pipes Stockist, ASTM B729 Alloy 20 Seamless Pipes Exporter, UNS N08020 Pipes Distributor, ASNE SB729 DIN 2.4660 Pipes Dealer, ASME SB729 Alloy 20 Pipes Manufacturer in India.
Alloy 20 Round Pipes, Alloy 20 Square Pipes Trader, UNS N08020 Rectangular Pipes Stockist, ASME SB729 Alloy 20 Seamless Pipes, Alloy 20 Hot Rolled Pipes, Alloy 20 Cold Drawn Piping, Alloy 20 LSAW Pipes, Alloy 20 ERW Pipes Exporter in India.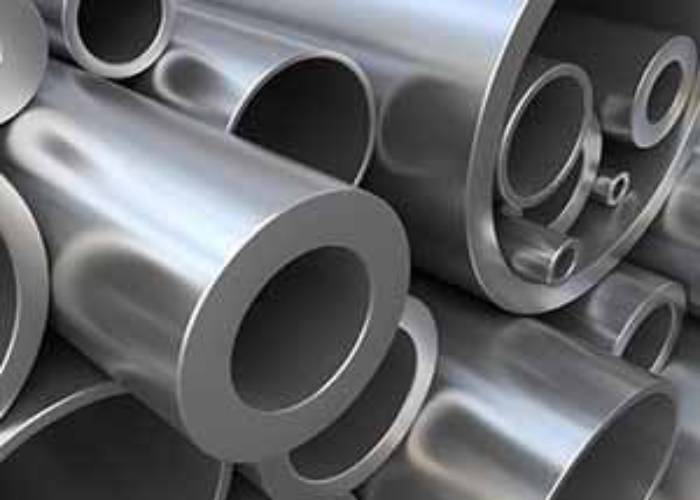 Alloy 20 Pipes that are both robust and versatile. These Alloy 20 Seamless Pipes are made of a nickel-chromium-molybdenum stainless steel alloy that was created for use in acidic environments, notably sulfuric acid. Our Alloy 20 Welded Pipes are specifically engineered to tolerate sulfuric acid and provide superior corrosion resistance. These Alloy 20 EFW Pipes have outstanding corrosion, crevice corrosion, and pitting resistance. Niobium is also present in our Alloy 20 Square Pipes, which helps to prevent sensitization and intergranular corrosion. Our Alloy 20 ERW Pipes have great corrosion resistance and are reasonably easy to fabricate due to their high mechanical qualities. Alloy 20 Pipes are used in Oil and Gas, Petrochemical, Power Generation, Shipbuilding, Nuclear Power Plants, Fertilizers Plants, Chemical Industry, Automotive Industry, Water, and Sewage Desalination Plants, etc.
Prime Tube Impex is India's top manufacturer, supplier, stockist, and exporter of Alloy 20 Pipes in India. The manufacturing of these Alloy 20 Pipes, which are constructed from high-quality raw materials, is overseen by our skilled engineers. Our Alloy 20 Pipes are put through a variety of quality inspections before being dispatched to our clients all over the world to ensure that they are defect-free and of excellent quality. Our Alloy 20 pipes are manufactured in accordance with a number of national and international standards, including ASTM, ASME, DIN, NFA, JIS, and IBR. To fulfil the demands of our clients, Alloy 20 Pipes are available in a number of sizes, schedules, kinds, forms, lengths, ends, standards, dimensions, and other specifications. Prime Tube Impex provides Alloy 20 Pipes to customers all over the world at competitive pricing with proper packaging & quick delivery.
Prime Tube Impex is your one-stop source for Alloy 20 pipes. Get in touch with us today with your requirements. Our experts will get back to you with the best quote for your requirement for Alloy 20 Seamless & Welded pipes.
Alloy 20 HFS Pipes, Alloy 20 CDS Pipes, Alloy 20 EFW Pipes Stockist, Alloy 20 CDW Pipes Trader, Alloy 20 HFW Pipes Manufacturer, Alloy 20 Cold Rolled Pipes Supplier in Mumbai, Werkstoff NR. 2.4660 Pipes Supplier in Mumbai, India.
Alloy 20 Pipes Specifications:
| | |
| --- | --- |
| Specifications: | ASTM B 729 ASME SB 729 / ASTM B 464 ASME SB 464 |
| Dimensions: | ASTM, ASME and API |
| Size: | 4 to 219mm W. T.: 0.5 to 20mm |
| Specialized in: | Large Diameter Size |
| Length: | Within 13500mm |
| Type: | Seamless / ERW / Welded / Fabricated |
| Form: | Round, Hydraulic Etc |
| Length: | Single Random, Double Random & Cut Length. |
| End: | Plain End, Beveled End, Treaded |
Alloy 20 Pipes Chemical Composition
---
Alloy 20
Ni
C
Mo
Mn
Si
Fe
Cu
S
P
Cr
32 – 38
0.02 max
2 – 3
1 – 2
0.7 max
Bal
3 – 4
0.005 max
0.02 max
19 – 21
---
Alloy 20 Pipes Mechanical Properties
---
| Density | Melting Point | Yield Strength (0.2%Offset) | Tensile Strength | Elongation |
| --- | --- | --- | --- | --- |
| 8.1 g/cm3 | 1443 °C (2430 °F) | Psi – 35000 , MPa – 241 | Psi – 80000 , MPa – 551 | 30 % |
---
Equivalent Grades of Alloy 20 Pipes
---
| STANDARD | UNS | WERKSTOFF NR. | AFNOR | EN | JIS | BS | GOST |
| --- | --- | --- | --- | --- | --- | --- | --- |
| Alloy 20 | N08020 | 2.4660 | Z2NCUD31-20AZ | NiCr20CuMo | – | – | – |
---
Alloy 20 Pipes - Types
---
Alloy 20 Seamless Pipe
20 Alloy Seamless Pipe
UNS N08020 Seamless Pipe
WERKSTOFF NR. 2.4660 Seamless Pipe
ASTM B729 20 Alloy Seamless Pipes
Alloy 20 Welded Pipe
20 Alloy Welded Pipe
Alloy 20 ERW Pipe
Alloy 20EFW Pipe
Alloy 20 ERW Pipe
Alloy 20 EFW Pipe
20 Alloy Welded Pipe
UNS N08020 Welded Pipe
WERKSTOFF NR. 2.4660 Welded Pipe
ASTM B464 20 Alloy Welded Pipes
Alloy 20 Round Pipe
20 Alloy Round Pipe
UNS N08020 Round Pipe
Alloy UNS N08020 Round Pipe
ASTM B729 20 Alloy Round Pipes
Alloy 20 Custom Pipe
20 Alloy Custom Pipe
20 Alloy Custom Pipe
UNS N08020 Custom Pipe
WERKSTOFF NR. 2.4660 Custom Pipe
ASME SB729 Alloy 20 Custom Pipes